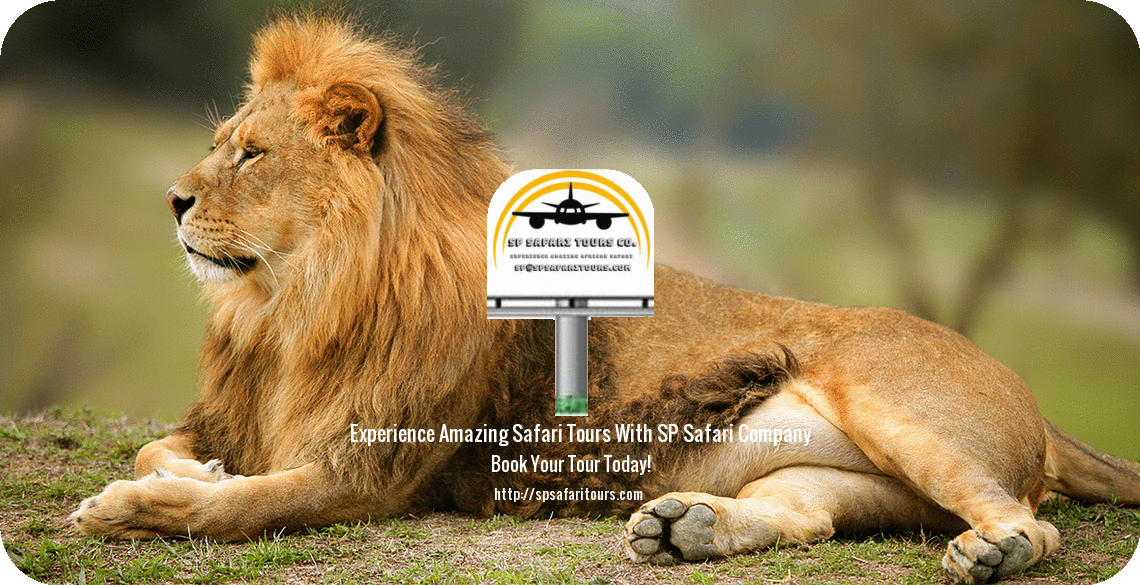 SP Safari Tours promises to work diligently with our team in Africa in putting together an economical, safe, and enriching tour.  We are passionate about what we do, and we are conscientious in delivering on our promises while offering an exciting opportunity for exploration, discovery, and adventure -- all with full security. Each of our safari vehicles is customized with top hatches for easy game viewing and fitted with high- frequency long- and short-range radio for communication.  This means that we have emergency measures in place at every phase of the adventure, even while in the jungle. We also provide bottled drinking water and snacks.
A) When you call us, we think three things: (S-S-S)
SAFETY: SECURITY: SAVINGS (SSS)
1) Safety - 24/7 while touring
2) Security - 24/7 while administering tours
3) Savings - providing competitive prices and guaranteed quality tours
B) Free Conference Call 
Upon your commitment to book your tour with our company, we shall arrange to offer a free conference call to go over details of your intended trip as well as to answer any questions you may have. Check out our "Quotation / booking form"
Here is what we offer:
A comprehensive variety of safari tour choices ranging in days, prices, accommodation and transport options;

Detailed safari tour packages and itineraries complete with timings, prices, and customization options;

Flexible options on safari tour packages, giving you room for input and suggestions including safari customization;

A choice of economy, standard, and luxury safari lodges / tented camps for all our multi-day safari tour packages-leaving you to choose your safari style, budget, and comfort level

A choice of safari tour transport in either pop up top tour minivan or upgrade to pop up top 4 x 4 Land Cruiser Jeep – depending on your budget and preferred safari style;

Privately guided safari tour packages with experienced multilingual tour guides for narration during your safari;

A multitude of safari departing and finishing locations within East African communities;

An opportunity to experience a seamless Kenya and Tanzania safari trip under our one-stop shop safari operator;

Well-established local contacts enabling us to provide economical accommodation rates and safari prices;

A twenty-four-hour local safari network in place throughout your experience, from your arrival at the airport to your return to the airport at the end of the safari

Family-friendly safari tour packages accompanied by children-friendly drivers and guides;

Excellent guest reviews on major travel tourism forums;

Active participation in national and international travel/tourism regulatory organizations;
C) Excellent Team of Professionals and Tour Guides
We hire skilled individuals who have the talent to analyze nature and derive meaning from data, as well as those who know how to deploy techniques of safari maneuvering. We work with a diverse set of technologies, including deep learning, probabilistic programming, large-scale learning, and causal reasoning to offer the highest type of training to our staff.  For technicians who have algorithmic ability, this skill set provides accuracy and speed of the highest quality.
With our experienced drivers and tour guides, our team has utmost expertise in handling all your  ground transport requirements, from small groups to a large assembly of tourists. 
D) Accuracy in pricing
Due to changes in pricing that occur from season to season on safaris, we have proven that it is wise to research and get the best and competitive prices for our clients for each safari or excursion. SP Safari Tours, together with its trusted vendors, works hard to gather and lock in prices that will remain unchanged throughout the duration of the safari. That means the cost we give our clients are final and can be worked into their budget.
E) Family- oriented business
It is a great feeling to be treated like a family. In all of our operations, we are trained to operate as a family unit. Once you book with us, regardless of your country of origin, we promise to treat you with care and respect.
Click the link "Meet our team"  to find our corporate specialists on the ground in Africa.