The Keys To A Successful Safari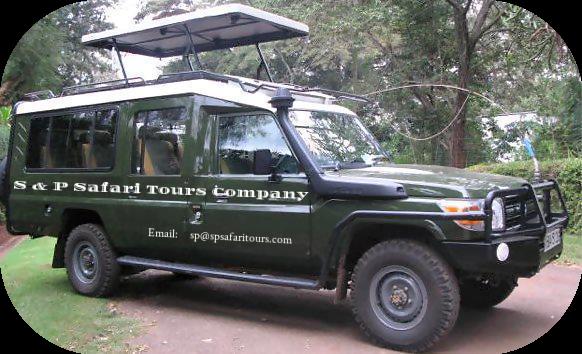 A great guide can completely transform a trip, making a destination come alive with historical anecdotes, specialized visits and insider access. With our incredible network all over the world, SP Safari Tours Company and it's team of expertise is designed to match our clients with experts suited to your family's interests and dynamics..
Below, are the six reasons why you should book an SP Safari tour guide for your next journey..
1) Trained Drivers and guides 
SP Safari Tours Company considers the safety of our clients a priority and that is why we endeavor to offer the most trained safari drivers and guides suitable for your safari. Trained guides and drivers know all the best haunts in their city and can provide insider access routes that enables you to experience a destination like a local. 
2) They can adapt to situations and change plans quickly.
With local contacts and nuanced destination knowledge, guides are at your service and can easily modify the day's schedule if, say, your youngest is on the verge of a tantrum and the next museum needs to be replaced with a visit to the best local ice-cream shop. They can quickly pivot and be your advocate in modifying tours, dinner reservations and transfers, saving you time and stress, especially if you're traveling with children.
3) Tour guides can help you skip lines.
Nothing is more frustrating than wasting precious vacation time queuing in the heat or cold. When you book a guide through SP Safari Tours, we can ensure expedited entry to sights. Even when you are already on the ground, your guide can often make special arrangements if, say, you make a last-minute decision to visit a certain park or city.
4) They educate and engage.
Guides take intensive courses in a variety of topics, including history, art, architecture and cuisine, so they are authorities on their destinations. They are also trained in engaging clients of different ages and interests in the same group—catering to adults who want a cultural tour, for instance, while entertaining little ones at the same time with coloring books, treasure hunts or little souvenirs.
5) Local guides are a must for certain destinations.
A great local tour guide can make all the difference in complex destinations on a safari in Africa. Our tour guides are your lifeline. They are frequently with you for your entire trip, not just for a one-off tour, and their in-depth knowledge of the places you are visiting especially for the first time. They can bring a place to life in a unique way.
6) SP Safari Tours can match guides to suite your family.
We will sought from a group of extensive pool of tried-trusted and trained guides just to find one perfectly suited to your particular needs, interests and situation.  Every guide is different, and because of our close relationship with our clients, we can make matches that are compatible in personality and style.